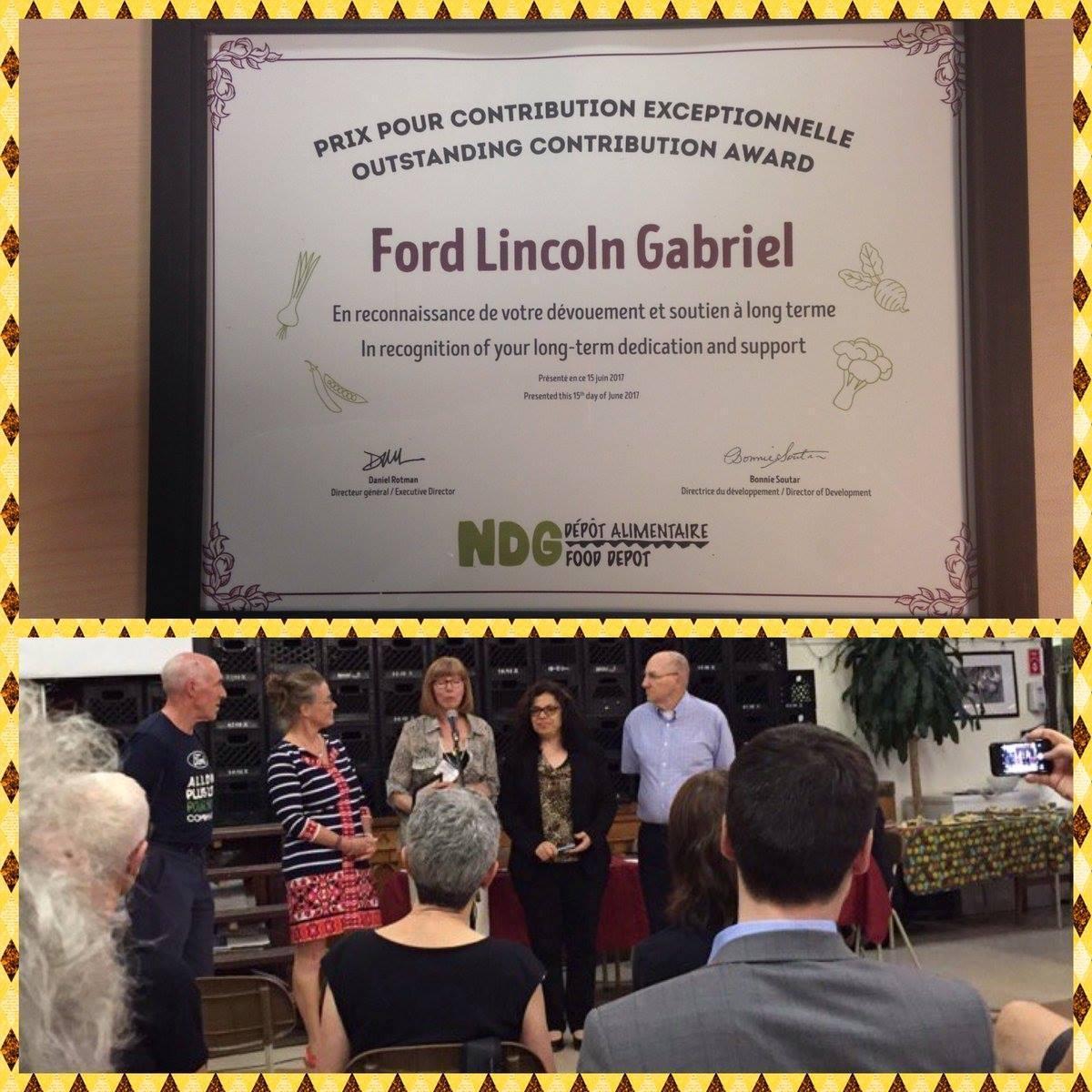 Ford Lincoln Gabriel winner of the Outstanding Contribution Award, in recognition of our long-term dedication and support to the NDG Food Depot / Dépôt alimentaire NDG, presented the 15th of June 2017. Thank you NDG Food Depot and thanks to our partners Kells Elementary and Royal West Academy. A BIG thanks to all Ford Lincoln Gabriel's employees, for their efforts and dedication to made from the food collects a success! This AWARD is for YOU!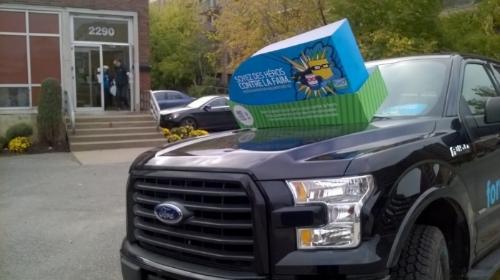 We are very pleased to announce that during the "Scare Hunger" campaign in October 2016, Ford Lincoln Gabriel transported:
702 lbs from Kell's Elementary to the NDG Food Depot
1980 lbs from Royal West Academy to the NDG Food Depot
We are proud to participate in this campaign and hope that Ford Lincoln Gabriel will be able to help more and more to Scare Hunger.
We thank all the persons who donated and contributed to the success of this campaign!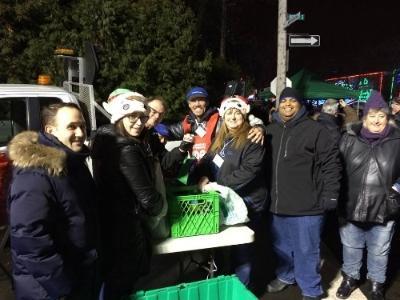 This year, on the 26th of November 2016, at the #CPHolidayTrain volunteers from the NDG Food Depot and Ford Lincoln Gabriel helped collect 2585 lbs of food.
Ford Lincoln Gabriel transported the 2585 lbs from Montreal West Train station to NDG Food Depot.
Thank you to everyone who contributed!