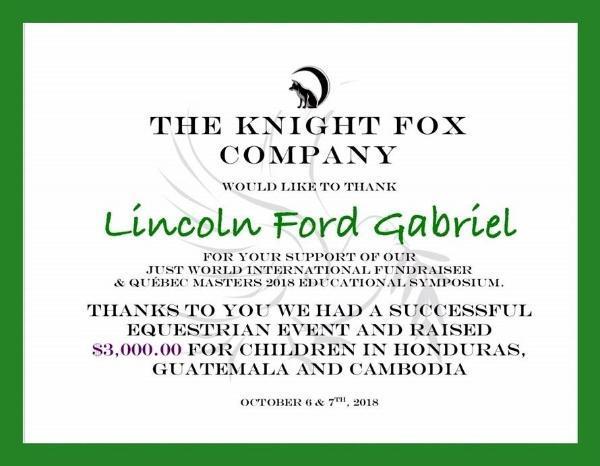 Ford Gabriel is proud to share the Thank you message from The Knight Fox Company:
"Thanks so much to you Rhett and to Ford Lincoln Gabriel for your support at our
JUST WORLD INTERNATIONAL fundraiser & Québec Masters 2018 educational symposium.
We had a successful equestrian event and raised $3,000.00 for children in Honduras, Guatemala and Cambodia on October 6 & 7th, 2018
It is because of organizations such as yours and people like you and your team that we are able to educate the up and coming athletes of tomorrow and raise money for children in need.
From the bottom of my heart thank you Rhett!!
You are so appreciated and we are ever so grateful."