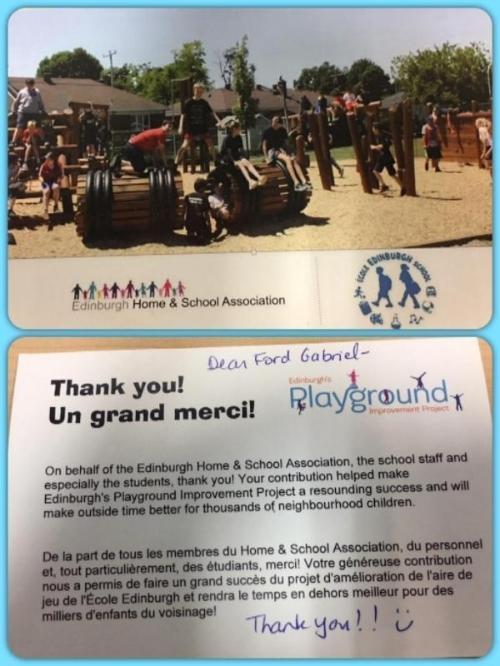 Thank you, Edinburgh Elementary School and Edinburgh Home and School Association, for your letter in which you expressed your thanks to Ford Gabriel! It made us very happy.
We want to share with you the happiness we felt to read you, and to be able to offer you this service.
We are very touched by reading these words. We're really happy to know and see that what we did with the Ford's program "Drive One For Your Community" helped you improve the Edinburgh's playground and has made outside time better for thousands of neighborhood children. The most important is that together we could draw a smile on the faces of our children!
#allonsplusloinpournotrecommunaute #fordcanada #ford #edinburgh #fordgabriel #driveoneforyourcommunity #d4ur
Drive 4 UR Community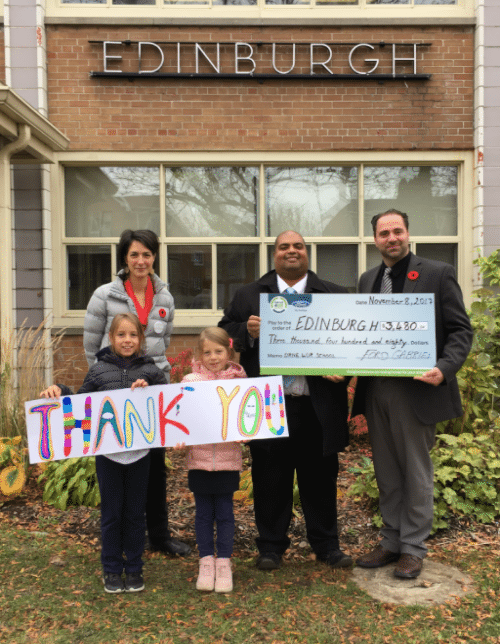 Congratulations Edinburgh Elementary School for the cheque of $3,480 raised on October 14, 2017, during the event Drive 4UR School!! Good Job! #drive4ur #fordgabriel
Drive 4UR School – Canada