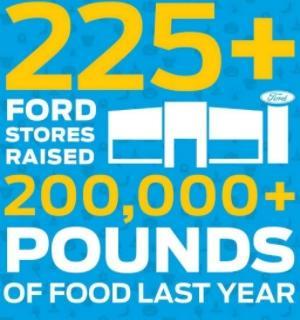 We Scare Hunger: Drop Off Donations at Ford Lincoln Gabriel! Be generous!
Ford Lincoln Gabriel is proud to take part of the program : We scare hunger. Millions around the world go hungry every day, even in your own backyard.
Did you know that :
-14% of food banks ran out of food in 2012;
-In Canada there is more than 800 food banks and 3,000 food programs;
-From 2008 to 2012 there was a 31% increase in the use of food banks;
-1 in 5 parents said they skipped meals to ensure there was enough food for their children.
Ford Lincoln Gabriel is currently accepting non-perishable food items to help Free The Children stand up to hunger in our local community of NDG, Montreal, Quebec! Drop off your donations at 7100 St-Jacques West, during the month of October 2016. There is a truck F-150 in the showroom where you can donate your non-perishable food items.
Thank you so much for your support!